TSVA: The Propane Truck Pros
---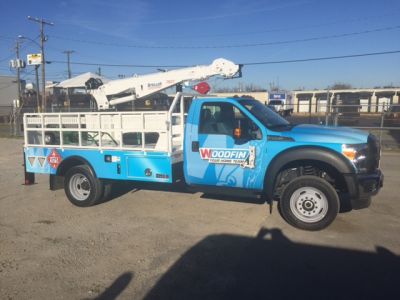 Propane tank installation and setting is something that's to be performed by licensed propane companies only. That's because tank setting requires the expertise and precision of an experienced professional. In unqualified hands, the task can turn dangerous pretty quickly.
It's for those same reasons that propane professionals turn to Truck Service of Virginia for the work trucks they rely on every day. We understand the unique requirements of mechanics' trucks. TSVA can customize your truck to meet any requirement of your propane business. We work with you to think of every feature and function you need to design the perfect truck. Our heavy-duty crane-equipped truck bodies are engineered to make loading, hauling, unloading and setting manageable. That means faster, more efficient and safer installations for your drivers.
As Virginia's truck specialist, we work with virtually every equipment and chassis manufacturer in the industry to deliver the features our customers want. We take pride in knowing our customers are enjoying the advantage of having the best rigs on the road!
Our long list of design options lets you specify every detail on your truck, from hydraulic cranes and EnPak® systems to tool drawers and service truck bolt bins. With a wide range of quality bodies, cranes, accessories and other custom appointments to choose from, you can rest easy knowing that every part we use is of premium quality, with the workmanship to match.
TSVA also provides a full range of repair and inspection services for cabs, chassis, truck tanks and truck equipment. All repairs are performed to current DOT code. We can update equipment components or completely refurbish your existing fleet. All cab, chassis and body work is performed in-house by our own expert team. In addition to specialty repairs, we have capabilities ranging from preventive maintenance services to engine rebuilds and everything in between.
Get started on building the LP service truck that meets your fleet's needs. Your perfect truck is waiting for you, and the team at Truck Service of Virginia can help deliver it. Contact us today to learn more.