Fuel Truck Fever
---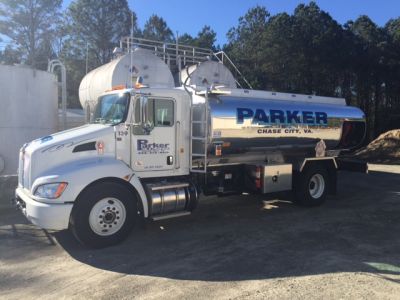 Fuel marketers are particular when it comes to their trucks. And they should be! Your customers rely on your products for everything from fueling vehicles and farm equipment to keeping their families warm; your work truck is what enables you to meet their important needs. You not only need a truck designed and built to suit the rigors of your business, you need a truck that will answer the bell every day, and sometimes even every night, too. If that sounds like your fuel business, you've come to the right place … Truck Service of Virginia has your tank truck
TSVA makes buying a tank truck or tank wagon as easy as possible. We listen to our customers and build precisely the vehicles they want. We work with top tank builders like Trans-Tech and offer tank trucks, tank wagons and tank trailers with cab, chassis and tank options to meet the needs of any business. That includes single compartment, multiple compartment and custom cabinets, as well as hose reels, pumps, manifolds, controls, gauges, overflow prevention systems, electronic registers and more.
Trans-Tech tanks are among the strongest, most reliable truck tanks in the petroleum industry. Every tank is engineered to meet or exceed all Federal requirements. The company's tanks are specifically designed and thoroughly tested with a precise forming of all components. The heads and baffles are welded on both sides for superior strength, and the heavy-duty extruded top rails and box sills ensure maximum strength and perfect alignment.
At TSVA, we bring extensive real-world experience and knowledge to every refined fuel transport we help design. We understand the different industry segments and help buyers make smart choices that best match their needs. We have a large inventory of used trucks and we are constantly adding to our wide selection of sizes, makes and styles suitable for transporting any refined petroleum product. In addition to fuel trucks, our inventory also includes service trucks, crane trucks, water trucks, vacuum trailers, propane service trucks and many more.
Once you've designed your perfect work vehicle, Truck Service of Virginia further simplifies your purchase with a range of financing options from leading lenders. We do whatever we can to help each buyer find the right financing package and arrange the most favorable terms.
Contact us today to inquire about a pre-owned fuel wagon and financing options. Your next truck is waiting!