Stay On the Road with TSVA
---
Not only is Truck Service of Virginia the perfect provider of vehicles for fleet operators who are particular about their trucks – we're also the perfect provider of repair and inspection services for the fleets themselves! To highlight just one example of the work we do, TSVA is a U.S. Department of Transportation-registered testing facility for cargo tanks. Cargo tanks must undergo hydrostatic tests and an internal inspection every five years. The tanks must also have an annual external visual inspection and leakage test. These tests need to be performed by a DOT-approved service facility to ensure compliance with federal guidelines.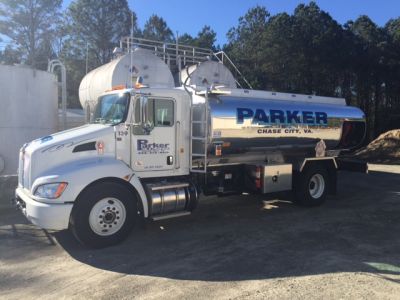 According to the Federal Motor Carrier Safety Administration, the most common cargo tank manufacturing violations are inadequate overturn protection, insufficient rear-end protection, improperly attached accident damage protection devices, inadequate structural integrity, and welds not in conformance with ASME Code.
TSVA has DOT-qualified cargo tank inspectors on site and is well-equipped to address these violations as well as all federal cargo tank requirements. If a cargo tank fails any of the tests or inspections it must be repaired and retested before it can be returned to service. We perform the following DOT-mandated inspections and tests:
External Visual Inspection (Annually)
Leakage Test (Annually)
Internal Visual Inspection (Every five years)
Pressure Test (Every five years)
Thickness Test (Every two years)
Upper Coupler Inspection (Every five years)
And More
Of course, as a full-service repair facility, we do much more than cargo tank inspections and repair. Our comprehensive services also include maintenance and repair of truck cranes, cabs, chassis, and truck tanks.
Truck Service of Virginia also provides certified R Stamp welding repairs on tanks, under authorization from the National Board of Boiler and Pressure Vessel Inspectors. As an R Stamp service facility, we are qualified to complete any welding repairs for your fleet.
All TSVA repairs are up to Department of Transportation code and use only the highest quality, brand name parts installed by our expertly trained mechanics to ensure longer-lasting and higher-quality repairs. Contact us today to schedule your fleet service appointment or refurbish or expand your fleet.