Attention Heating Companies: Still Time Left to Upgrade Your Trucks
---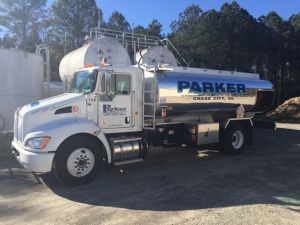 Summer is the season when most heating companies take care of any mechanical issues that may have been causing headaches for their delivery drivers and service professionals (and by extension, their customers too) over the past heating season. Now is when tanker trucks and service trucks are worked on, restocked, and in some cases, replaced altogether.
If your fleet is in need of an update, don't assume it's already too late to have it taken care of … but also don't wait until the heating season is about to begin! The TSVA team can replace any outdated truck in your fleet with a rig custom-built to your company's specifications. We offer custom tank trucks and refined fuel wagons built to handle your company's heating oil, diesel fuel or biodiesel loads, and custom LP service trucks for your propane tank deliveries. With TSVA, you don't just get to customize the cab, chassis and tank size; you also get your choice of:
Hose reels
Pumps
Controls
Gauges
Overflow prevention systems
Electronic registers
Hydraulic cranes (3,000-14,000 lbs.)
Electric/hydraulic cranes (up to 6,000 lbs.)
Waste oil recovery system
Fuel delivery system
Tool drawers
And more!
Check out a few of the trucks we custom-built for two of Virginia's best-known heating companies below, then contact TSVA to request a quote for your company today. Just don't delay, because soon enough the summer heat waves will give way to another busy heating season, and you'll
need to get your trucks back on the road.